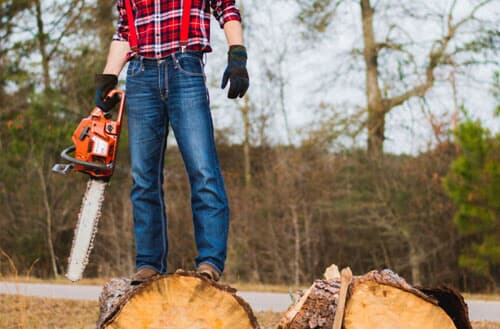 Today, when you decide to buy a new chainsaw probably the first question you ask yourself (or your favorite search engine) is
where are Husqvarna chainsaws made
or who makes Husqvarna chainsaws.
This is perfectly ok and you are not alone here. Most of the products today are manufactured in China and let be honest this doesn't sound like a quality guarantee.
Company History
Husqvarna company started in 1689 as a Rifle factory in a place called
Huskvarna
(Southern Sweden). In a few years, they reached 1,000 employees. The last rifle was produced in 1989. Through years Husqvarna produced a variety of products like sewing machines, kitchen equipment, bicycles, and motorcycles. In 1919 they produced the first
Lawn mower
and started a revolution in outdoor products and
backyard tools
. As bicycles, mopeds, and motorcycles become less and less popular while forestry becomes important in Sweden company steps into a new product area. The first chainsaw was produced in 1959.
Other important history years
1968 - Power cutter is presented. Basically, it's a redesigned saw.
1995 - They introduced the world's first solar-powered robotic lawn mower.
2007 - After acquisitions of Gardena, Zenoah, and Klippo they started their expansion in the watering area.
2009 - Remote-controlled demolition robot is presented.
2019 - Husqvarna produces robotic lawnmower for owners with demanding lawns
So where is my Husqvarna Chainsaw made?
Company facilities are located
in Scandinavian countries and mostly in Sweden.
Besides these locations, there are some facilities of course in China and the USA.
While some of the parts on your chainsaw are probably produced in China facilities we can say that
Husqvarna chainsaws are still made in Sweden
.
Who sells husqvarna chainsaws
If we convinced you with the last statement you are probably wondering where you can buy your Husqvarna chainsaw.
The best place to start your search for the local shop is on Husqvarna official website on this link:
https://locations.husqvarna.com/us/