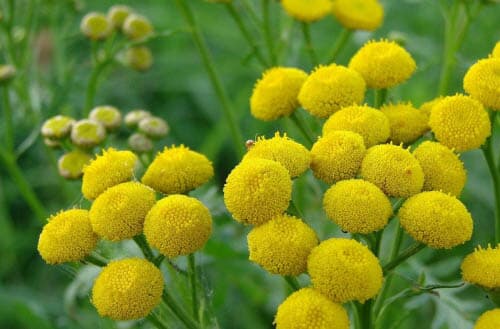 After mosquitos, flies are probably the second most annoying little pests we can found in our household. Some people hate them even more because of the germs they can spread. It's not always easy to get rid of them once they flood your garden and house but there is a way how to deter them, and it includes plants. Today, there are many plants that can successfully repel all kinds of insects, but the most important of all, our main topic, flies. In this article, we will list some of the plants that are easily accessible and very effective in the fight against flies.
Lavander
Lavender is a favorite plant of almost all generations of people. It's a plant that likes hot and sunny climates and is very effective against many insects including flies. Flowers are dried and then formed in little smelling sachets that can be placed in a closet or drawers to deter insects. Also, it smells great, which is a bonus. Lavender comes in different types but for this kind of problem, we recommend those in pots that are easily movable so you can place them all over your backyard. It will take you around 3 years to produce a flower crops.
Mint
There are many types of mint and we will list some of them: sweet mints, peppermint, citrus mints, or even chocolate mint. Ingredient mentha is the link of all these enumerated species and that's why mint is so effective against insects and flies among others. You just need to rub it on your skin or use maybe oil extracts and that will repel all flies. Mints can spread all over your yard very quickly so you must control it and the best place to keep this plant in containers or bricked areas. Except for this purpose, mint is used in cooking and as a digestive aid for many many years.
Basil
Basil is another nice looking plant that will give a nice aroma to your space but at the same time repel flies. This plant needs direct light and regular watering. For longer life, you should trim flowers as soon as they start to develop. Also, basil comes in many different types and all of them are very effective against not only flies but also mosquitos and spiders. Another great thing is that leaves can be used in cooking.
Rosemary
Very similar to lavender, rosemary is one more plant on our list in fight against flies. This plant also needs specific terms for the right development and that implies enough sunlight and good airflow. by enough sunlight, we mean at least 6-8 hours of sun per day or if there is no sun, keep your plant near the lamp. Rosemary is very picky when it comes to watering as well. The soil needs to be dry but from time to time you should water it a little. If you can enable these conditions, rosemary surely will add repelling aroma to your household.
Citronella
Citronella is best known as mosquito repellent but can be used against flies too. It's not that common plant so you may find it difficult to find one for your household. Citronella has long leaves and actually looks like a pot of grass. Once you found it, you need to ensure a lot of light for your plant and warm temperature. It could be a problem during the winter, so you will need to add some light probably.
Eucalyptus
Eucalyptus has many medicinal properties but also can be used against insects. Today there are many types of eucalyptus. Some of them are over 130 feet tall, you should focus on smaller ones in pots. This plant has a strong smell that deters insects, especially flies. It could be even more effective if you use it as oil or you can crush leaves and rub it on your skin. You can also mix it with water and use as a spray.
Rue
Rue is a woody plant with a strong smell that will help you against flies, also often used as a calming aid. Because of his string properties, rue is best to leave in the natural environment unless you know how to deal with it. Even small rubbing against leaves can cause an allergy so be careful. This plant is a great addition to perennial gardens to deter insects. Also, the best time to start this plant from seed is in early spring.
Wormwood
Wormwood is very easy to grow and has many benefits for you and your garden. Also, it can be used as a natural insecticide. You can simply rub it on your skin or clothes and flies will run away. Just like lavender, it can be dried and placed in closets and drawers. This plant has been used in medicine for more than 3000 years. It became very popular as an addition to some drinks, but some countries forbid usage because of the negative effects that occur if people consume it in large amounts. Besides this, if you use this plant for any other service consult with the doctor before.
Tansy
Tansy is a plant which is the best for use like spray or oil, direct on your skin or in areas where flies often can be found just like door or window frame. For this, you can use both dry and fresh leaves but dried ones will be stronger as a repellent. Also, it's very easy to make. You just need to soak the leaves in hot water and then strain it before placing it in a spraying bottle. This plant is very simple to grow but in large amounts can be toxic, especially for livestock, so keep that in mind.
Bay laurel
Bay leaves were used in the kitchen and placed in cupboards in order to keep insects and mice away. This plant has a very strong smell, both dry and fresh leaves, and is very effective against flies. Bay laurel can grow well in a pot, but you must be careful during the winter and even bring the pot inside home or garage because the plant won't handle the winter too well. You can combine bay with rosemary for an even more effective smell against insects.