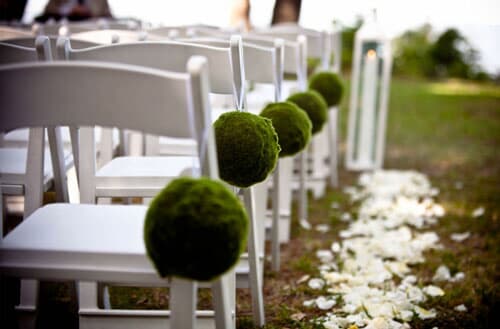 Building every great home starts with choosing your partner for life. If your partner is the real one it will be officiated in a ceremony called a wedding. You were thinking about something small and intimate for your big day like a backyard wedding?

If so, one of the questions you may ask yourself will be how to serve all guests at your home and part of it, of course, is alcohol. Is a liquor license required for an event like this one? It depends on where you live, we'll try to explain this to you in the next few chapters of this article.


Will there be any alcohol?
The answer is probably yes, but it depends will you serve him to your guests or maybe a catering company? If you are providing alcohol on your own then liquor license is not necessary, but if you hire a catering company and such company doesn't have a permanent retail catering license you will need a liquor license. This is a short answer, but as we said earlier it also depends where you live.

The main reason why you decide to have a private backyard wedding is probably the cost. According to some researches, over 75% of the total wedding cost is for the ceremony and reception so it's completely understandable. There is always an option to hire a caterer who will take care of the whole setup.

In some states, you will need permission from local authorities even if you're not serving alcohol. For instance, your city may require you to report your wedding and request a permit. Prepare yourself for some restrictions like serving alcohol only during certain hours, also there can be a legal ending time for your party because of noise ordinances.




So before everything, the best is to consult local authorities. Take care of your insurance, it's very important. Homeowner insurance policy probably has liability coverage in case someone hurts himself on your property, but give a call to your agent and check it again for your safety at first.

Here are also some tips you may like to consider:

- try to limit your guests on a few drinks by using tokens
- consider serving wine and beer instead of hard liquor
- ask one or two friends to keep eye on party and potential troublemakers
- let your neighbors know what you are planning to avoid any inconvenience


Have a good time
Try to research and arrange everything on time so you can enjoy fully your backyard wedding. You want this day to be perfect so play by the rules and give a call to local authorities before any action. Have a good time.