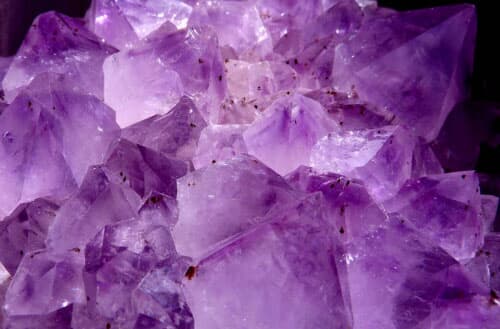 Since ancient times people have been looking for gemstones. Their beautiful appearance is still used today in the fashion world, for making jewelry. Gemstones can be found in various types and each is special in its own way and shines with a special glow. Quality also varies from species to species and this is exactly what makes them unique and special. Gemstones can also be found in your backyard and not necessarily just in the mines.

Of course, don't expect to dig a diamond out of the yard but for some other types of gemstones you probably will, and below we will describe what types of gems you can find. We will start with those gems that can most often be found and later we will describe the ones that you will find somewhat harder to find on your property.
Quartz


If you have a good digging technique, quartz can be found almost everywhere. The use of this gem is wide especially because of its transparency so you can use it as a decoration for your home or for some artistic purposes. Quartz can be used in sculpture and construction due to its excellent properties.
Opal


Opal, one of the most wonderful types of gems in the world, is a symbol of faith and piety is made of beautiful, bright colors that fit perfectly into all types of jewelry, especially rings and pendants. Some beliefs state that this beautiful color was shaped by rain. They are most commonly found in California and we believe few of you know how some types of opal can cost even more than diamonds.
Garnet


A symbol of harmony and prosperity, this gem can be found in various colors. It consists of several varieties and when making jewelry and other items it's possible to combine varieties. Although it can rarely be found, it's possible.
Peridot


Peridot is a type of gem that is exclusively green and cannot be found in another color. It's known as a gem of true romance.
Tourmaline


An extremely colorful gem whose price depends on the color (but also the size of course). If you look at it from different angles, each angle has its own nuance. It's more often used in smaller pieces and when making jewelry it's combined with another type of gem. However, this doesn't mean that it cannot be used on its own, for example, to make a bracelet.
Topaz


Topaz is cheaper compared to other gems. It's colorful in appearance and in its composition, and topaz is one of the strongest gems. It's mostly used in making smaller pieces of jewelry, such as earrings or pendants and we can find it as a small part of various types of jewelry. Although it is widespread throughout the world, these gems are most common in the United States.
What tools do we need to dig gems in the yard
Before you decide to go in search of gems around the yard, you must first ensure that you have all the necessary tools. So for digging you will need: pick tools (pick box), shovels, tweezers, and a classifier.
Where to start looking for gems
The moment we have the necessary digging tools, we need to determine where we will start digging and where are the best chances of finding gems. It's among rocks and areas close to rocks. See if you have a rock in the yard and if you have, you can start digging. If you don't have a rock in the yard, take a walk and see if you have a lake or river nearby. There is also a great chance that you will find gems. If none of the above is close to you, then we must disappoint you because you won't be able to find the gemstones, at least not near you.
What to do when you find a gem
Clean the gem well of all dirt so you can identify what type of gem you found. When the gem is clean, take a look at all the types of gems we have listed and compare them to yours, so you should easily identify which one it is. Once you are sure what type of gem you have, decide for yourself how you will handle it. You can save it as a keepsake, you can take it to a jeweler to make you special jewelry, or there are many ways to use it.
Conclusion
Yes, it is possible to dig a gem out of your own backyard, with the right tools and techniques. Of course, the condition is that you live in an area where there are good chances of finding gems. If you haven't found it since the first try, don't despair but try to find it again. Once you find a gem, you can really do a lot with it, even get rich. We wish you good luck in finding gems!