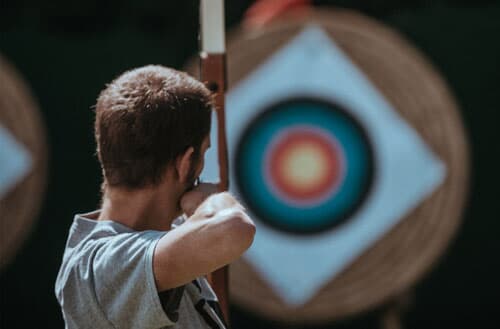 Shooting in your backyard can be practical and fun, but can you do it? The answer is yes and no. It depends on the state, town, and even your backyard. So, first, you need to make sure it's legal in your state, we will give you some tips and advice on what to do. Many states allow practicing archery in your yard but only if all circumstances are safe and there is no danger for other people and animals. For example, in Sacramento, you can't shoot a firearm or bow on in public parks or any other place not designed for it. But, as we said it's not the same in every state and you need to check your county rules.


How to find out is it legal?
To find out is it legal in your area you need to check the laws of your county. You can call a local police station for more information. Before that arrange everything and have a plan that you will represent to the law. Some of the police stations maybe will come to your backyard to check the whole situation before any approval. The main reason why archery is not legal is the danger of hurting other people, their property, or animals. Not all archers made the right decisions regarding safety, and you will be worried too if someone starts with shooting a bow around your neighborhood. Accidents can happen easily.


What to do if it's not legal?
If you are not allowed to shot in your yard, maybe you can make a range in your home? Of course, you won't replace your living room for this and not all people have enough space for this kind of things but a large basement could be an option. Another option is to go to a club. It could be a great and social thing where you will meet many archery people like you and develop your skills. Also, maybe you have a huge garage? A range can also be made there so think about that too.


How to make your backyard range safe?
Make sure to have good backstop behind the target. A right and good backstop is the most crucial part because you don't want to destroy your furniture, fence, or put someone in danger around you. During creating your backstop take care of its position. You don't want to place it against your neighbor's house and places where usually people walk by. Placing it against your house or garage is a better solution. Always check your gear. make a simple checklist in your head to go over every time before your practice. Also, make sure that your neighbor is okay with your shooting. Maybe you are shooting towards their house (which you should avoid) and they will feel insecure no matter how good shooter you are.