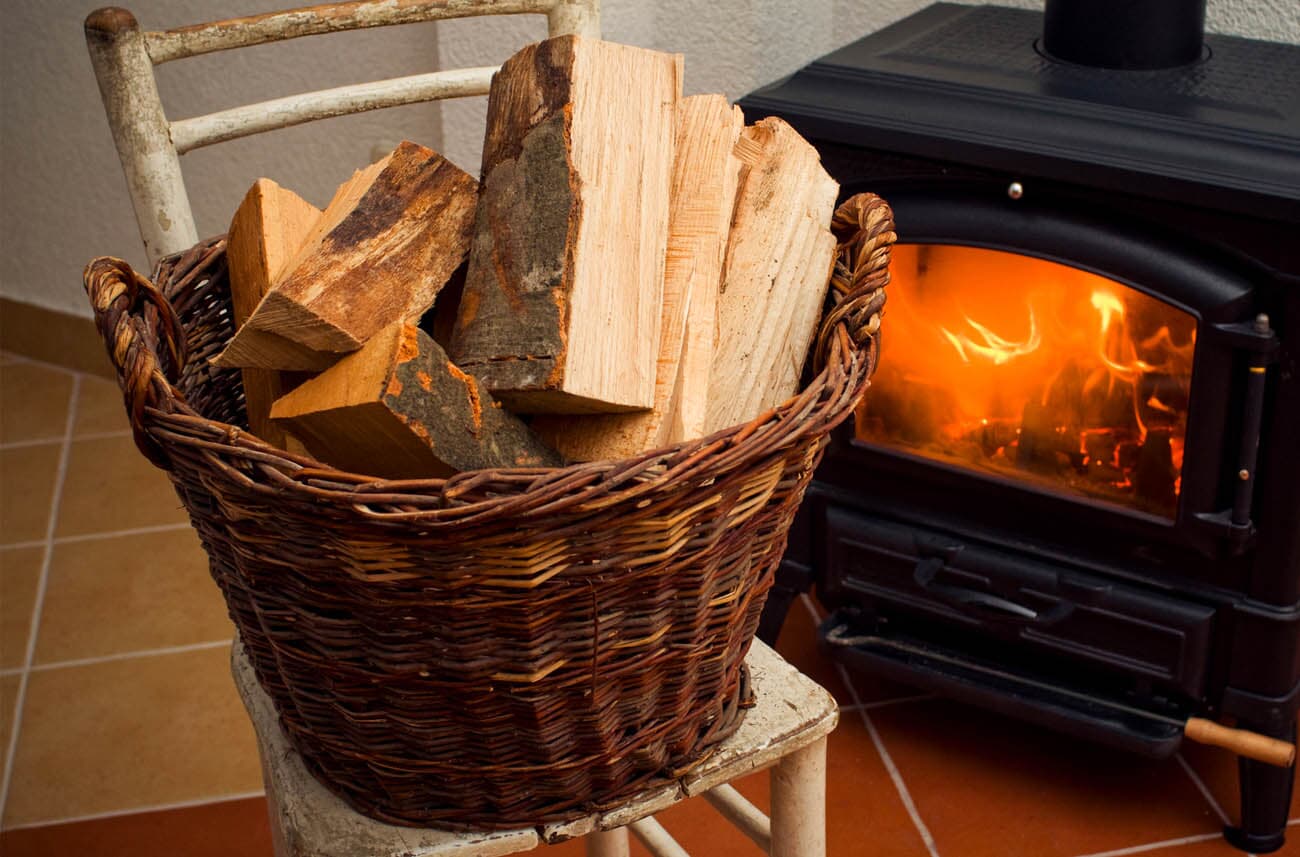 Many people have figured out that firewood does a much better job at heating a house properly than regular, electrical heating. If you have a relatively small space, it's cheaper too. That's why it's often a good investment to buy firewood, or even better, to grow your own! However, we know you need the materials as soon as possible, which is why choosing a tree that grows fast makes a difference.


Does Wood Quality Matter?
If you think that wood quality doesn't matter as you'll be burning the material anyway, you're very wrong. Different types of woods burn differently, which is why you have to be careful when you're buying wood that's not pre-chopped. The same goes for growing your own trees – don't grow those that won't be a good burning material.

There are several things to worry about, the first one being whether the wood is seasoned or not. Seasoned wood has about 20% of moisture in its structure, which burns off when you start the fire. It's not wet, but it gives a good shape to the logs. Different trees and species have different purposes – the density of the wood plays a huge role. Some trees are simply too dense to burn nicely.

Don't use rare species either, as stripping forests faster than you're able to regrow them isn't good for the planet. Good firewood grows fast and splits easily, and of course, has a proper length of burn – which is just a measure for the amount of heat you'll acquire. Long story short, yes, it absolutely matters.


Fast-Growing Trees for Firewood


Willow


Willow is pretty easy to grow, very cheap to plant, and it grows super fast. It takes just about four years to get a good stock of wood from scratch, and it's a tree that appears in woods quite often – no need to worry about biodiversity.

Many think willow wood has too much moisture to be a proper fire fuel, but you can definitely season it properly. This tree is about 55% moisture, but proper seasoning takes about three months, which is pretty much fantastic. If you put it on bearers and cover it slightly, a nice breeze could create cracks in no time.


Eucalyptus


Eucalyptus is a very dense wood, so many people avoid it, but it produces logs that burn long and properly. So about eight years after you plant your tree, you can expect a nice stock. In addition to that, some of these trees can coppice well, and you can even regrow them.

The problem with this tree is that it can be quite difficult to split, so keep that in mind. It might give you a problem or two if you don't have the proper equipment, but it's definitely worth it.



Black Locust


This tree is often found in the United States, and it grows as tall as 50 feet. If you cut it to the stump, it sprouts very fast, and it also grows pretty quickly from the roots. However, this tree can be harder to maintain than the previously mentioned choices, as it multiplies rapidly and forms thickets.

What's great about it is that it does well with many types of soils, which is always good for those who have trouble with acid-filled soil or soil with no nutritional value.


Poplar


The last tree on the list is poplar – a great choice for those who want to dive into single stem production. It takes anywhere from five to eight years to get a pretty easily harvestable tree. You'll notice that many people don't like the smell of burning poplar wood, but you can avoid this smell if you cover the logs and store them in such a way that they don't touch the ground.

If you store it on the ground, it will soak up water like a sponge, which isn't something that you want to experience – moist wood burns with lots of smoke.



What's The Best Way To Plant Trees For Firewood?
A recommended technique to use in the planting process is coppicing – cutting the trees down to the ground level, which makes the stump sprout new shoots when Spring arrives. You will be able to harvest the woods in late September probably.

You should definitely space them apart, but make sure you don't plant the trees near the septic tank or the sewer. Depending on the size of the tree, you'll notice that it's better to leave more space than less, and you can definitely put them closer the next year.

It's best to plant in Spring, possibly when the temperature is above 0 degrees Celsius. You don't have to worry much about fertilization, as most of these trees grow pretty well in poor-fed soil too.



When's The Best Time To Harvest The Trees?
The best time depends on the tree – obviously, you have to wait until they've grown enough, so you actually have enough wood to use for the winter. After that, you should harvest the trees in late Autumn, maybe even a bit earlier, so you can season them properly until the cold weather arrives. However, each tree is different, and it's not uncommon to see a tree-like poplar absorb moisture as soon as heavy rains start.

It would help if you avoided that – the more moisture your trees absorb, the longer the seasoning takes. Also, burning moist wood burns with lots of smoke, which isn't really ideal, especially for living rooms and bedrooms.


Conclusion
Planting your own trees for firewood is a great choice, as most of them are very resilient, and they grow pretty fast. You can try your luck with poplar, willow, eucalyptus, or black locust, but make sure to plant them in Spring and harvest them before the moisture levels get too high. Otherwise, you'll be left with trees that don't burn well, don't split well, and you can even introduce mold or mildew into your home. Good luck!