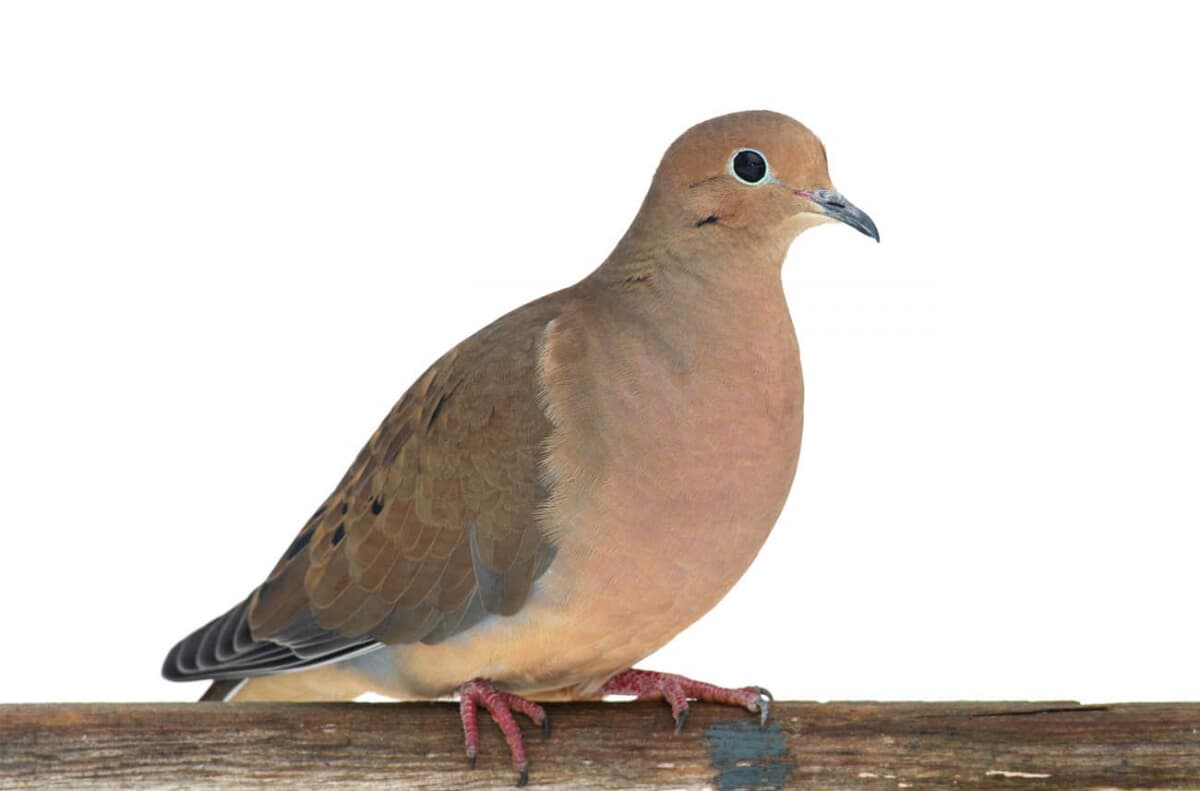 Whether you are a nature enthusiast or not, it's very beneficial to know the flora and fauna around you. Moreover, it can be really helpful and interesting if you decide to embrace various nature-related hobbies such as hiking, walking, gardening, etc.
Today we're going to talk about some of the most prominent birds that one can find in a Texas backyard. We'll discuss how you can differentiate these birds and whether you need to keep any warnings in mind. So let's get started right away.


House Sparrow


The house sparrow is a bird that you can find both in cities and rural areas; however, it's perceived as a pest on both occasions. This bird arrived from Europe in the early 19th century, and it's occupying areas from North America to Central America now. In summer, it migrates to the north and goes up to the area of southern Alaska.
These birds eat all types of seeds and insects, but they won't interact with tube feeders often. Therefore, we don't advise you to feed them with your food waste, as they can get used to the treatment, and you won't get rid of them.
How to distinguish the house sparrow?
The males usually have brown and gray feathers, and they have a black mask-like cover that females don't have. The females have a specific light line behind the eye, and they tend to be more tan than gray.
These birds have a short neck, short legs, a large head, as well as a short and conical beak. They're overall pretty chubby birds with a wider chest.


Mourning Dove


The beautiful mourning dove is one of the most widespread species in the Texas area. It's a bird that habitats in the open yet sheltered areas - mostly rural areas, woods, and less occupied urban places. You can notice it on wires and fences in most southern states in America and most places in Mexico.
Unlike the loud house sparrow, these birds have a mourning-like sound, hence their name. They eat seeds and prefer tray feeders - give sunflower seeds a try if you want to attract them.
How to distinguish the mourning dove?
If you want to be sure that the bird in your backyard is a mourning dove, you have to look for an elegant-looking, tan (brown-pink for females) bird with a full yet plump shape. It's not thick at all - it's a bit smaller than a regular city pigeon you'd see anywhere. Its head is small and circular, unlike its tail - it's long, pointy, and covered in white on the edges. The beak is small, slender, and elegant.


Northern Mockingbird


The northern mockingbird is an interesting bird that prefers to live in scattered bushes and dense trees so that you can find it in parks and various occupied areas. It's usually commonly seen in the south of the US, but you can also find it in Mexico and on the USA-Canada border if it's wintertime. This is a really brave bird that defends its nest from other birds and cats, which is why it can be seen as aggressive.
It eats insects, but it also eats various fruit and sweet berries. That's why using feeders with grapes and any apples is a good idea if you want to attract it. If you have a birdbath, you can also attract the northern mockingbird more easily.
How to distinguish the northern mockingbird?
The northern mockingbird is slender, long, and it has a very prominent tail. It has long legs, and it is slightly curved as you look at it from the side. This bird can be quite similar to an American Robin in size, but it's much darker on the upper portion, while white patches end gray splotches covering its bottom and wings.
If you hear a special sound repeated three times in a row and you frequently hear this pattern, you might be surrounded by various northern mockingbirds.


Carolina Wren


Our next bird on the list resides in various suburban areas. It loves bushy areas, which is why you can find it in Yucatan and the southeastern portion of the United States of America. This is one of the most common birds in Texas. During winter, they can expand their flying range more towards the north, and you notice that this bird is very loud for its size.
These birds eat insects, mostly spiders, and larger ones, but you can try to feed them with smaller insects as well. The crunchier, the better.
How to distinguish the Carolina wren?
The Carolina wren species is our first relatively small bird on the list. It's about as large as a house finch, but it's more round. This small bird has a short neck, a long tail, and its bill is long, thin, and has a small curve. It has a pointer look to it, which can differentiate the Carolina wren from the American goldfinch. It's tan but can look gray in a different light.


Northern Cardinal


Now we're moving on to one of the most distinguished birds you can see in the Texas area. The northern cardinal love shrubs and various edgy locations. They can be found in Texas but also on the northwestern edge of this state. They can often appear in your backyard, and you can feed them with seeds, berries, any sweet smaller fruit, as well as nuts.
How to distinguish the northern cardinal?
This bird has a very distinct look to it. It's about the size of a red-winged blackbird, but it's plumper, and it has a full, long tail. In addition, it has a wider chest, it's quite short, and it has a short, pink, cone-like beak. Finally, it has a black face, greyer when it comes to female birds, but its whole body is covered in intense red colors, so you won't have much trouble finding these birds in nature.


Yellow-rumped Warbler


The yellow-rumped warbler is a relatively small bird that you can find in various middle-height trees. You can see them catching insects mid-air during the day, and they fly around a lot, which is why you might not see them stationary. However, they spend a lot of time eating berries, looking for things in the shrubs, and it's not uncommon to see them in larger flocks. They love forest edges and parks, but you can also find them in quiet residential areas.
There are two subspecies; one migrates during the winter and moves towards Canada, while the other stays in the southern portion of the US.
How to distinguish the yellow-rumped warbler?
This bird is fairly easy to notice, as it is a very small bird with a round body, a small, dark, conical beak, and a long, narrow tail. It has thin legs, very dark eyes, and it has very interesting patterns on its body. You can easily notice splotches of yellow on the face, below the wings, and sometimes on the top of the head. Males are usually more grey with splotches of black and white, while females tend to be more brown and tan.


Barn Swallow


If you want to find out more about the barn swallow, we're happy to tell you that this is quite an interesting bird that has migrated to America from Europe. It is one of the most widespread birds in the world, with very optimal conservation status. There are several subspecies, but most of them tend to act the same.
The American version lives in an open country, and it loves farmland and areas with water. Therefore, any types of barns, stables, wires and open structures are important for this bird as this is their way of presenting before mating. This bird tends to eat insects, especially ants! Females sing sometimes, but the males do it more often and more intensely during the breeding period of the year.
How to distinguish the barn swallow?
The barn swallow has a beautiful look to it, as it is blue or Gray with copper undertones below the big and sometimes below the wings. The chest of this bird is usually white, and the whole hue of the bird can be a little bit warmer if it's a female. The eyes are almost pitch black. They are somewhat slender and have a medium-length send tail. They have thin legs, as well as a short beak that looks grey from a distance.
Conclusion
The Texas area is truly full of wonderful birds that you can look at, but it can sometimes be tough to distinguish them, especially if you don't know the differences between the male and the female bird. We suggest you look at the beak, detail, and color changes on the chest. During the mating season, you might hear them sing, which can be helpful as well.