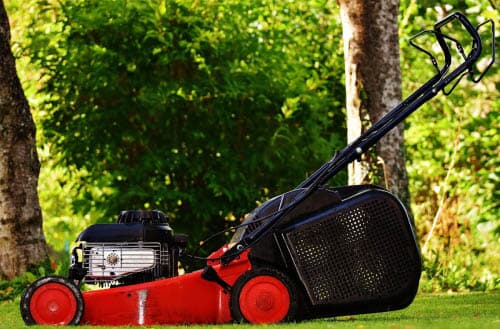 It's very well known that there are summer and winter discounts on almost all products that can be found on the market. This rule isn't the most accurate when it comes to buying a lawn mower. The price of the product will depend on supply and demand. Since lawn mowers are most often used in the spring and summer when the grass grows the most, it is expected that their price is the most expensive then because the demand is highest in that period. We can look at it this way: winter is over, the snow has melted, the grass is growing again and it's time to start using the old mowers or go buy a new one, in short, it's time to tidy up the yard and lawn. It's expected that then most customers will go to the shops and buy a lawn mower, the demand is currently the highest and this entitles the seller to raise the price of the mower. With the arrival of autumn, mowing the yard ceases to be a priority, so preparations for winter are slowly starting, for example, now we need a new snow shovel. Does this mean that the price of mowers should be reduced because its demand is falling and that the price of a snow shovel should increase? We will go through all the seasons to get an answer to the question and make a decision when is the best time to buy a lawn mower.
Winter season
Very few people are currently thinking about lawn mowers and lawns, so producers produce smaller quantities and warehouses are empty than usual. That would mean that there are no more than 20 different models of lawn mowers in stores than just a couple of them leftover from last season. You can get the remaining models on sale because the buyer's goal is to sell them and prepare for the arrival of new models. So yes, it is more cost-effective to buy them in this period but this 'benefit' also has a downside- you will no longer have many choices, as a matter of fact, your choice is considerably narrowed. If you are lucky and the mower you wanted is on sale, then this is the right time to buy!
Spring/Summer season
This period can be called the beginning of the season of using mowers. Numerous models of new mowers appear on the market, but their price is now higher and this price increase is justified by the variety of models. Therefore this isn't the best time to save some money but you will definitely now be able to find the model that suits you best.
Fall season
If we call spring and summer the beginning of the mower season, autumn is the end of the season. At this stage, the need to mow the lawn as well as the need to buy lawn mowers decreases but there are still plenty of models in the shops. As warehouses and shops are still filled with lawn mowers that are no longer the best-selling item in the store, vendors are lowering prices to empty shops and make room for winter stuff to arrive. By the end of August or at the beginning of September, you can head to stores to catch the best model at the lowest price but be quick because there are no new stocks.
So when is the best time to buy?
We can now answer the question posed above. Winter isn't the best time to buy lawn mowers although then they are cheaper than in April, for example. The right time to buy a lawn mower is fall. Then great models can still be found at much cheaper prices. If at the end of the season you haven't been able to find the right mower that suits your needs, don't despair. Throughout the year it's possible to encounter spring discounts in some stores or online, there is also Black Friday when most sellers have good discounts, Memorial Day or Father's Day sale, and others. You may have an even better chance of saving if you make a purchase online. When registering on certain sites, you get, for example, a 10% discount on your first purchase, and that discount wouldn't be bad to use on a new mower. These types of discounts are valid throughout the year.
What are the average prices of lawn mowers?
The price of mowers varies depending on the model and type of mower but we will give some average for each type. Self-propelled lawn mowers cost roughly $ 420. If you buy an electric mower you will have to spend twice as much money as for a self-propelled mower. The most expensive types of lawn mowers are tractor lawn mowers, their price is from 2000 dollars and they can be much more expensive. When you hear lawn mower prices, a 10 percent discount doesn't sound bad.
More ways to save money when using/buying a lawn mower
Except for buying a lawn mower in the fall, it's not a bad idea to buy a used lawn mower, it will certainly be cheaper. A two-three-year-old lawn mower can work for many years to come (the average duration of the mower is 10 years), and buying such a used lawn mower is up to 50% cheaper, if not more. If you are skilled with your hands, you can also buy a broken mower and repair it yourself and continue to use it. Once we have determined what is the best time to buy a lawn mower as cheaply as possible, we give you another tip: after purchasing the mower, maintain it according to the instructions, so you will not have to spend money on repairs.